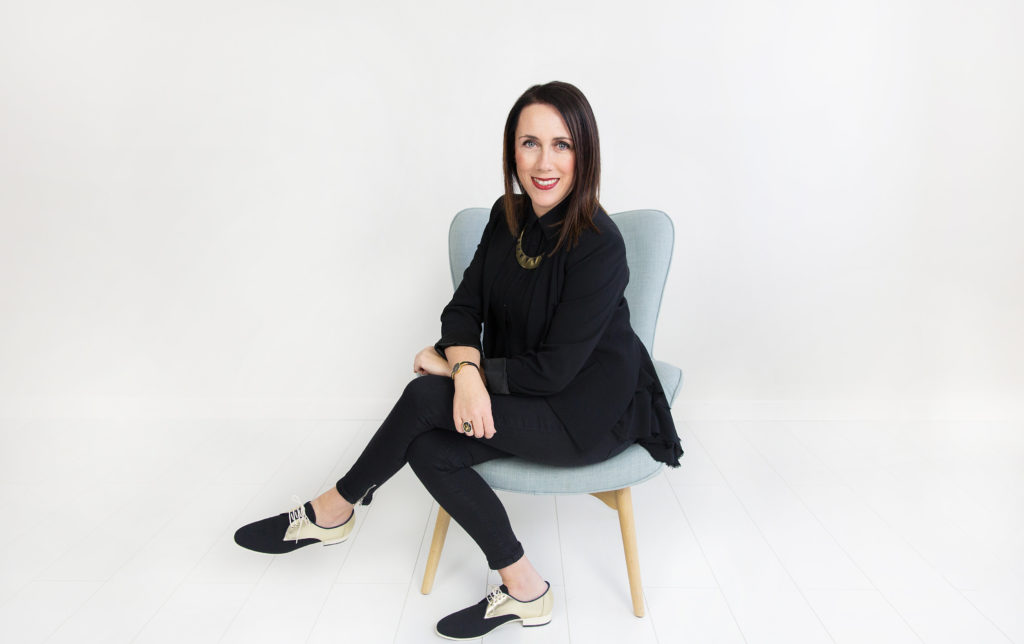 It's Not About The Clothes…It's About Confidence!
Hello Hello!
I just want to start by saying – I Love Clothes!!
No shock admissions there I know.
But I have truly always loved fashion.  You see I grew up with a very glamourous Grandmother. Her name was Eva Marian, but everyone called her Marian…well except for the grandkids…she was just Nan to us.
Nan was a seamstress and artist. She had 2 rooms full of clothes, accessories & jewellery, plus a room dedicated to sewing and art.
A visit to Nan's was like a visit to heaven for me. I would be straight up to her sewing room to see what new outfit she was working on. She was always making me new outfits. Outfits for special occasions like the hot pink taffeta princess dress complete with a sequined bodice that I wore to my grade 4 disco. I don't remember much about the night but I certainly remember the dress.
Then there was the white crushed taffeta dress with slightly puffed sleeves (yes – puffed sleeves!) that I wore to the music eisteddfod. Not forgetting the outfits Nan made me for when we went on holidays to Queensland. We were planning a trip to the Big Pineapple, so Nan of course made my sister and me a matching short and tank top combo in a bold pineapple print. I wore that outfit to the Big Pineapple with absolute pride and I thought I looked amazing!
Now when I see the pictures, I must admit, I do giggle at the sight of some of those outfits!
Anyway, back to Nan's house and once I had my fill of the sewing room, I would head to the "blue" room. In the blue room was the most special place of all for me.
Nan's dressing table…oh the memories I have sitting at Nan's dressing table (ironic that I am actually writing this sitting at the very table I am talking about!)
At Nan's dressing table I was transported to a world of glamour as I was allowed to try on the most stunning cocktail rings, strands of pearls, brooches and hair clips. I would imagine I was in another era and getting ready to go to a ball. And, if time permitted, Nan would do my hair and let me put on her fur coats as well…treasured memories!
When Nan passed away a few years ago, I was so thankful to have received her dressing table. It now sits pride of place in my styling studio. A lot of what I do today is in honour of what Nan taught me.
Nan taught me a lot about style & fashion as well as etiquette and personal presentation.  She taught me how to sew. She taught me how to put pieces together in the most amazing ways. Sometimes I would turn up at Nan's and look at her outfit and think how on earth does she manage to pull that look off?
She would have different colours clashing and jewellery that was layer upon layer, and of course her signature oversized sunglasses…and she always looked amazing!
How did she constantly pull off this unique style?
The answer to this is a simple one – CONFIDENCE!
When it came to clothes, Nan had a confidence that was inspiring. She would put colours together that broke all the rules. When I dared question her she would quickly tell me to throw that rule out the window and be confident in what you put on.
You could put on the most amazing dress, but if you don't have the confidence to go with it – you will look awkward and uncomfortable. On the flip side, you could piece together the most eclectic random pieces, add in confidence and you have a winning style!
So fast forward to now and here I am…a stylist who helps people find confidence with their outfits. Putting into practice everything that my Nan taught me.
Can I just tell you now – It is not about the clothes….It is about confidence!
I love to see women walking in confidence – standing tall, looking up & smiling. I love to see women taking pride in their appearance and presentation.
If I can help one person feel good about themselves and lift their confidence level a little higher – then that makes me a very happy stylist indeed!
So friends…when putting together your outfits from now on – remember, the most important item you can ever wear is CONFIDENCE!
Have a fabulous & stylish week … and whatever you wear – wear it with confidence!
Natt xx
Ps – If you feel like you are in a fashion & confidence rut, perhaps it's time you booked in a styling session with me. To book or find out more details,  please email: info@nattcross.com