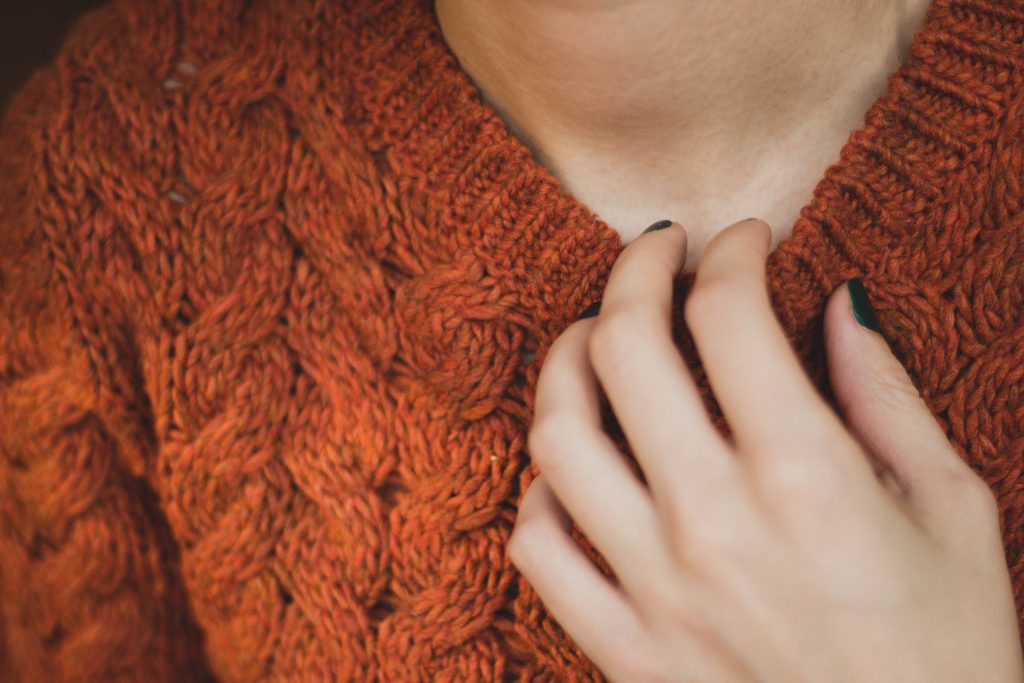 Take That Jumper Off!
Hi there…
As I sit to write today, I realise it has been a while since my last blog. Life has been full with plenty of unexpected twists and turns these last few months.
During the months of March & April I had the privilege of styling exclusively for Myer Centrepoint. I must say, I met some absolutely remarkable women during my time in the Styling Studio.
I styled women from every age bracket & demographic and heard so many wonderful life stories. There was a lot of fun and laughter during the styling session and every now & then some tears too.
As I styled the women of Albury / Wodonga & beyond (some women travelled 4 hours to get styled!!), I came to notice a common theme with a vast majority: they were wearing a dirty jumper!
Now, they weren't actually turning up to the sessions in dirty clothes. Funnily enough, most girls were in a panic before the session. After all – what do you wear when you are going to see a stylist?
Well, clothes are always a good start!
No need to clean the house for the cleaner I say – same with seeing a stylist – just come as you are!
Anyway – back to the dirty jumpers!
The dirty jumpers that I am talking about are not actual jumpers. They are not a physical piece of clothing. The dirty jumpers most women had on were the worst thing you could ever wear – Shame.
Yep, I refer to wearing shame as wearing a dirty jumper. Dirty clothes do not belong on you; they belong in the wash or in the bin. Just as shame doesn't belong on you – it belongs in the wash or in the bin!
Whoever is reading this today let me encourage you. If you are wearing the dirty jumper of shame can you please take it off now. Can you see yourself for who you are; beautiful, unique, creative, passionate, individual, strong, courageous and clothed with dignity.
Some women are wearing the shame that other people have placed on them because of things that were done or said to them. Words that were spoken over them during childhood or in abusive relationships have cemented their dirty place on their beautiful hearts. But can I tell you now – those words do not define you!
They have no place in your heart or as part of your identity…so take the jumper off!
Some women are carrying the shame from their own mistakes…we all make mistakes. Some unfortunately have consequences though that stay with us or deeply impact us – but those consequences still don't define us – so forgive yourself and take that dirty jumper off!
Feeling shame over your past, your body, your looks, your mistakes or your place in this world can become oh so familiar to many of us…but it doesn't suit us & doesn't belong on us.
And while perhaps, someone may have forced you to wear that dirty jumper for much of your life, you dear beautiful girl – you have the choice to take it off – once and for all!
Many of you reading this will know that I am a Christian so I want to leave you with a verse from the bible from one of my favourite Psalms
Psalm 34:5 – Those who look to him are radiant; their faces are never covered with shame.
You see there is one who took our shame once and for all. His name is Jesus. So gorgeous girl, no matter what has happened in your life, because of Jesus you can live free from shame.
If this blog has stirred some things in your heart and you would like to chat to me further about it, I would love to hear from you. Please feel free to email me:  info@nattcross.com
Girls – no more dirty jumper…instead, how about a radiant clean white shirt!
Have a beautiful day
Love Natt xx
Strength . Dignity . Confidence